SUWINE
= Suvad "Suwi" Zlatic + Vine
Suvad "Suwi" Zlatic: Sommelier by passion. Winner of several international awards. Among others Best Sommelier of Austria 2014 and 2021. Founder of Suwine.
The slogan for my Life: If you let others be small next to you, you will never be big by yourself!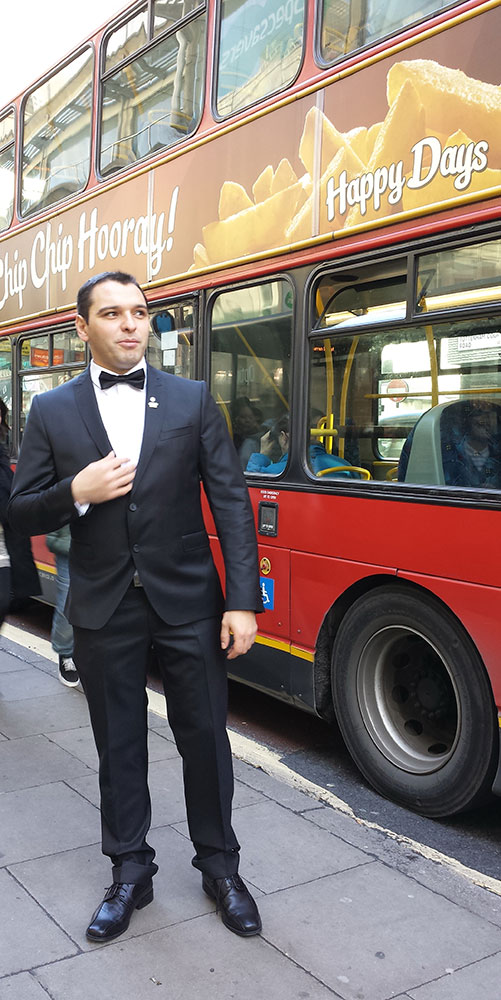 Languages
Serbo-Croatia (1st

mother language)
German (2nd

mother language)
English (extended knowledge)
References
Happy and satisfied customers (excerpt)
Raffl's Tyrol Hotel & St. Antonerhof
Hotel Leutascherhof
Hotel Yscla
Interalpen- Hotel Tyrol
Pannobile
Vinea Wachau Nobilis Districtus
Bureau du Champagne, Deutschland & Österreich
Comite Interprofessionnel du Vin de Champagne
Sake Sommelier Association
Austrian Sommelier Union
Tyrolean Sommelier Association
Sommelier Union Germany
Hrvatski Sommelierski Klub
Volksbank Tirol
Career, training and milestones
2021
Dritter Platz europäisch-afrikanische Sommeliermeisterschaft (Limassol, Zypern)
Bester Sommelier Österreichs
Eröffnung Terrassa del Sol in Landeck
2020
Eröffnung "Gourmet Play Store" in Landeck
2019
Gründung von GENIUS tartufi
2018
ROLLING PIN Sommelier 2018
2017
Sake Educator License
ASI 16th Europe Best Sommelier
Manager and Owner of Suwine
Educator on Wine Univerity Krems
2016
ASI 16th Worlds Best Sommelier
Vineus "Sommelier of the Year"
2015
Vice President of Tirolean Sommelier Association
Captain of the Austrian Sommelier National Team
A.S.I. Certified Diploma
Winner Concours Autriche des Ambassadeurs du Champagne
Winner Concours Européen des Ambassadeurs du Champagne
2014
Saké Sommelier
Winner Sommelier Challenge "Best Sommelier of Austria"
Certified Sommelier Exam by Court of Master Sommeliers Europe
Advanced Sommelier Exam by Court of Master Sommeliers Europe
2013
Introductory Sommelier Exam by Court of Master Sommeliers Europe
2011
Finalist Sommelier Challenge "Best Sommelier of Austria"
2009
Beginning: WIFI Trainer for the department Tourism
Further education for Dipl. Sommelier
2007
Beginning: Chef Sommelier and Maitre de Hotel
2002
Restaurant manager for 'à la Carte'
(up to 2006)
European-African Sommelier Championship 2021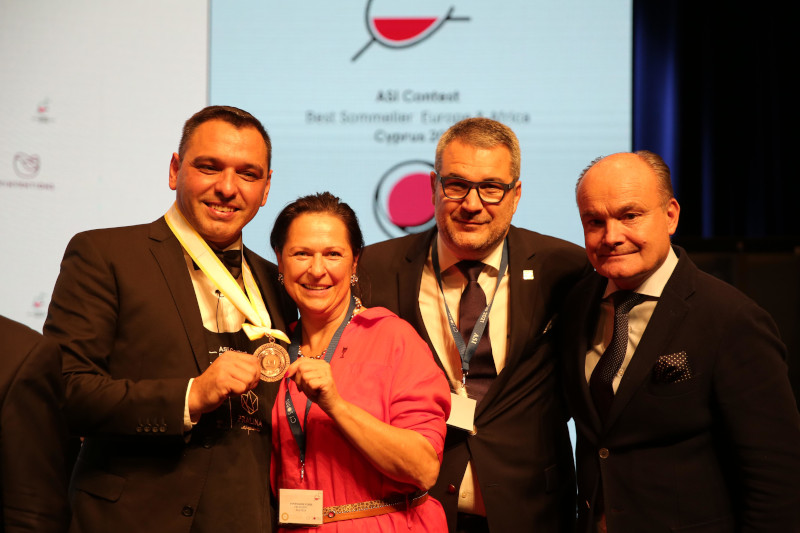 Third place at the 2021 European-African Sommelier Championship in Limassol, Cyprus.
Cheers and relief!
After four days of demanding theoretical and practical examinations, the jury announced the ranking of the best ten candidates – and thus the names of the three finalists, who were brought on stage immediately afterwards for the performance.
Among them Suwi Zlatic, who finally secured the third place of this sommelier championship.
For the tests at the final, various restaurant situations were set up and staffed with top-class guests – former winners of international sommelier competitions.
ASI Contest – Best Sommelier of Europe & Africa 2021
Fotocredit: Xeniya Volosnikova (ASI)
Press release:Sommelier Union Austria
Best Sommelier in Austria 2014/21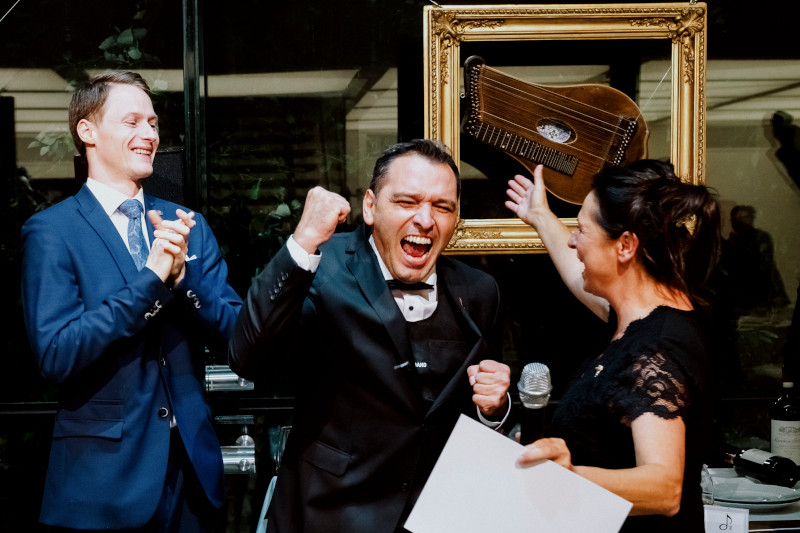 The State Championship of the Austrian Sommelier Association is the toughest sommelier competition in the country and is currently held every three years.
In 2014 and 2021, Suwi Zlatic scored the highest in all areas and immediately had the audience under control with his charm.
The Tyrolean was able to prevail with a brilliant performance in a competition that was exciting right up to the end.
His first place was also the ticket for the Sommelier World Championship 2016 in Argentina and 2022 in France.
Nervousness, sovereignty and tasting routine ultimately decided the victory.
Fotocredit (2021): Christine Miess
Press release:Tiroler Sommelierverein (TSOV)
Ambassadeur du Champagne 2015/16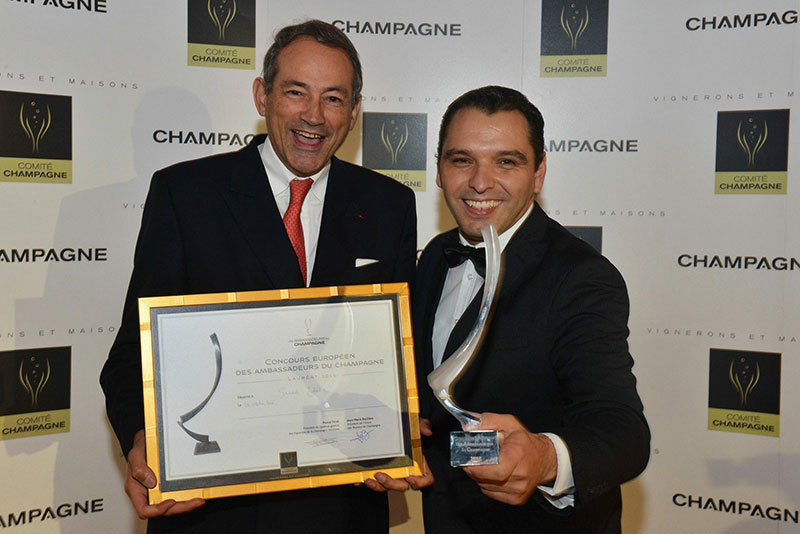 Suvad Zlatic represented Austria in the European competition after winning the Austrian final on September 22, 2015.
The graduate sommelier is maître d'hôtel and head sommelier at Geiger's Posthotel in Serfaus, Tyrol. Suvad Zlatic is a WIFI trainer for the tourism department, where he teaches apprentices, bartenders, young sommeliers, chefs, graduate sommeliers and bartenders.
In addition, the 32-year-old is involved voluntarily in the Tyrolean Sommelier Association and the Austrian Sommelier Association
In 2012 and 2013, the Austrian candidates Christine Myr and Elisabeth Eder won the Prix Spécial in the European final.
Pressemitteilung: www.lesambassadeursduchampagne.com
Vineus Sommelier of the year 2016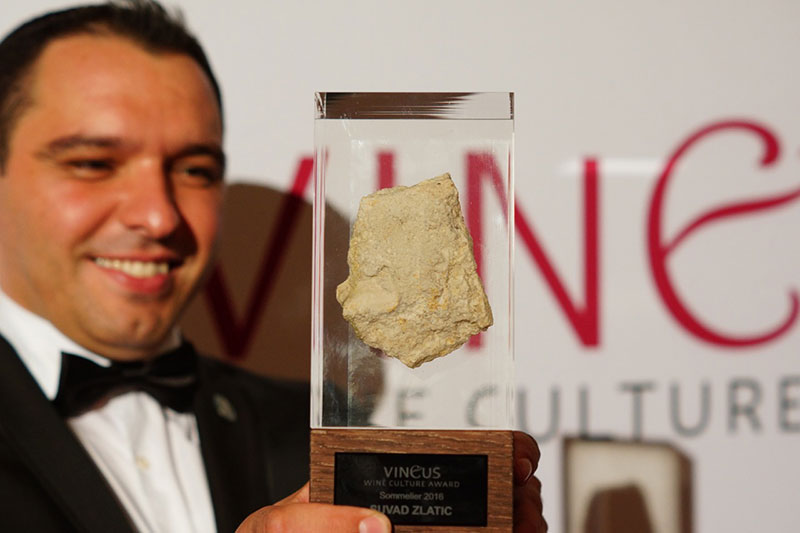 The award of the VINEUS joins a long list of prestigious awards:
In the competition for the world's best sommeliers, he now occupies a place in the top third, last year he won the "European Champagne Ambassador" award for Austria for the first time, and before that he was the winner of the "Ambassadeur de Champagne Autriche".
In 2014 he was state champion and thus "Best Sommelier Austria".
With the Vineus 2016, his skills are once again honored.
Press release: www.rollingpin.at
Sake Educator – Sake Sommelier SSA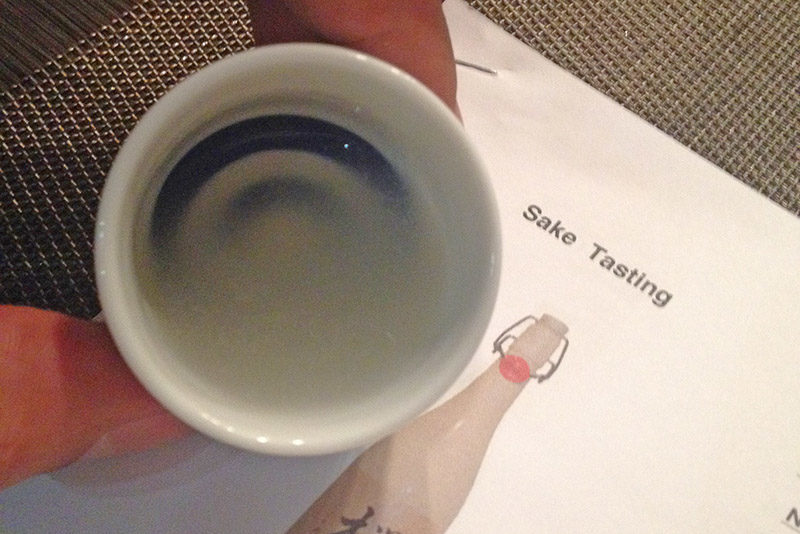 Suwine has succeeded in bringing the Sake Sommelier Association (SSA) license to Austria for the first time.
As the only institution Austria-wide.
Insights into Suwis world
Join the Suwine-Club!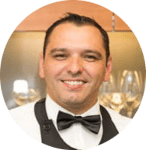 Register with your e-mail address for 0 Euro and benefit from many advantages!
So you don't miss anything anymore, find out by e-mail about promotions and special conditions and discount vouchers, new products, things worth knowing and interesting things about enjoyment and wine, etc.
With your registration you confirm that you have read our privacy policy .
You can unsubscribe from the Suwine Club e-mail distribution list at any time.
Gourmet Play Store Landeck
Address
Maisengasse 6, A-6500 Landeck
opening hours
​Tuesday - Friday: 10 - 12 am, 3 - 6 pm
Saturday, Sunday, Monday, Holiday: closed
(Gift-) Pick-up is also possible outside of the opening hours by telephone agreement!
Suvad Zlatic
Ödweg 6, A-6500 Landeck
+43 664 751 63 808 / office@suwine.at